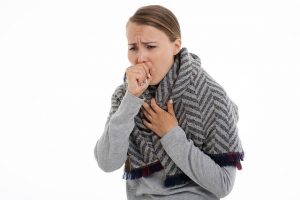 Mensen die last hebben van chronische hoest zullen hier het liefst zo snel mogelijk vanaf komen. Dit is niet zo raar, de hoest kan het namelijk lastig maken om normaal de dag door te komen. Een van de manieren waarop je mogelijk van chronische hoest kan afkomen is door te kiezen voor een chinese geneeswijze acupunctuur. In dit artikel laten wij je meer zien over de invloed van accupunctuur op chronische hoest, zo weet je of het voor jou ook iets zou zijn.
De resultaten van het onderzoek
Een onderzoek van Li en Shi ontdekte dat acupunctuur effectiever is voor de behandeling van chronische hoest dan medicamenteuze therapie. Li en Shi voerden hun gecontroleerde proef uit in Tangshan (China). Zij testten de doeltreffendheid van acupunctuur tegenover methoxyphenamine, een bronchodilator die een β-sympathomimetische agent is.
De geteste acupunctuurpunten waren beperkt tot de Lung-Taiyin en Maag-Yangming acupunctuurkanalen. De resultaten waren onzettend goed voor de patiënt. Als gevolg hiervan concluderen onderzoekers dat acupunctuur effectiever is voor de behandeling van post-infectieuze chronische hoest dan methoxyfenamine. Acupunctuur produceerde een totaal effectief percentage van 90% van de behandeling en medicamenteuze therapie produceerde een totaal effectief percentage van 80% van de behandeling.
De klinische studie onderzocht chronische hoest bij mensen die aanvankelijk werd veroorzaakt door een acute fase van een luchtweginfectie. Chronische symptomen zijn onder andere droog hoesten, keelirritatie, wit slijm of dik slijm etc. Biomedische behandelingen omvatten antitussieve, antihistaminische, decongestieve en antibiotische medicijnen. Volgens de theorie van de Traditionele Chinese Geneeskunde (TCM), valt een hardnekkige post-infectieuze hoest in het bereik van Wan Ke (hardnekkige hoest) of Jiu Ke (langdurige hoest). Door deze resultaten blijkt wel dat accupunctuur een uitstekende alternatieve methode kan zijn om van klachten af te komen. Mocht ook jij last hebben dan chronische hoest dan is het zeker iets om te overwegen.