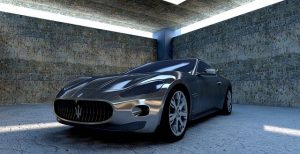 Je denkt er over om een andere auto aan te schaffen en je bent al aan het speuren op internet. Maar hoe weet je nu of de auto die je op het oog hebt een goede koop zal zijn? Eigenlijk wil je de historie van die auto inzien en welke specificaties er bij de auto horen. Deze dingen kun je voor een groot deel te weten komen door online informatie van de auto op te zoeken op basis van het kenteken.
Klopt die kilometerstand wel?
Vroeger moest je maar afwachten of de auto die je ging kopen ook daadwerkelijk slechts 90.000 kilometer had gereden en van de eerste eigenaar was. Een auto behoudt, zolang deze in Nederland geregistreerd staat, hetzelfde kenteken. Via dit kenteken wordt allerlei informatie digitaal bijgehouden, je kunt het hier controleren. Hierdoor kun je nu online niet alleen de algemene gegevens van de auto opzoeken, maar ook specifiekere informatie zoals: alle RDW gegevens, de APK historie, de eigenarenhistorie, de kilometertellerstand, waarde & kosten en of er op dit kenteken een WOK melding geregistreerd staat. Belangrijke informatie die je helpt een goede beslissing te maken bij de aankoop van een andere auto.
Algemene informatie over het voertuig
Er zijn online verschillende websites te vinden waar je zo'n kenteken check kan doen. Hierbij krijg je algemene informatie kosteloos en ontvang je een gedetailleerd rapport tegen een kleine vergoeding. Ideaal als je ziet dat de auto een schadeverleden heeft bijvoorbeeld. Je wilt dan tenslotte wel precies weten of dit een deukje was of dat de auto helemaal uit elkaar heeft gelegen. Zoek dus voor de aankoop van een andere auto altijd informatie op via het kenteken, dan is de kans op een miskoop een stuk kleiner.