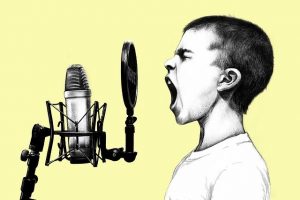 Jaaaa.. de vlag kan echt uit want: Harry Piekema is weer op de Nederlandse televisie te horen geweest, en wel als voice-over bij de populaire Nederlandse tv-zender SBS6. Na zijn deelname aan It Takes 2 is Piekema te horen geweest in de documentaireserie Secret Life of the Zoo. VoiceCowboys meldt op hun voice-over blog dat voor de documentaire is bijna tien maanden lang gedraaid in Chester Zoo, de bekendste dierentuin van Engeland. En Harry mocht dus de Nederlandstalige voice-over op SBS6 ervan inspreken.
Nederlandse voice-over stem Secret Life of the Zoo
Ze waren bij de tv-zender tevreden met de nieuwe aanwinst, en terecht natuurlijk. "Met de stem van Harry Piekema, bekend van onder andere zijn rol als manager in de reclamespotjes van Albert Heijn en zijn deelname aan It Takes 2, als Nederlandse voice-over stem is Secret Life of the Zoo een onvergetelijke televisieserie voor jong en oud" zo laat men optekenen.
Voice-over Albert Heijn
Wat echt veel mensen helemaal niet weten is dat Piekema's talenten een stuk verder rijken dan 'Hamburgers met korting, oh oh owwwwooh!'. Zo is hij al sinds de begin jaren 1980 te zien in Nederlandse theaters en vele films. In 2008 kreeg Piekema zelfs een Gouden Loeki oeuvreprijs voor zijn werk in de Albert Heijn commercials, die tot ongeveer 2014 op de Nederlandse tv waren te zien. Echt heel knap,.
Bekende Nederlandstalige voice-over stemmen
Piekema valt absoluut in de categorie 'bekende Nederlandstalige stemmen om van te houden'. Piekema zelf over bekend zijn: "Tja, ik ben ook een Bekende Nederlander. Het fascineert mij waarom men daar zo door gefascineerd is. Ze vragen steeds weer of ik het niet vreselijk vind. Nou, het geeft wel enige druk." Gelukkig heeft hij daar als voice-over stem niet zoveel last van, want hij is immers niet te zien maar wel te horen. We zijn benieuwd of Piekema meer voice-over optredens gaat krijgen in de toekomst. Het is hem in ieder geval wel enorm gegund. Een leuke man met een mooie stem is goud waard immers.